Privacy Policy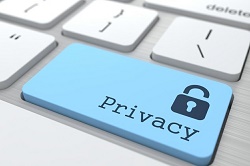 In this `digital age` people share much information about themselves (and others) on the internet in various websites. Over the last couple of years there have been quite a few examples of sites that have been hacked and information subsequently ended up in the wrong hands with all kinds of consequences.

To prevent these situations the EU (European Union) has imposed a privacy law that applies to all EU-countries as per May 25, 2018.

This website (www.LastTrumpetBlast.com) has a database attached to it, but to prevent any privacy infringement we decided to not store any personal data online.

E-mail addresses that users provide are not stored online. Rather a 128-bit hash value is calculated from the e-mail address and that is stored in our database. In this way the site is able to recognize a user who places a comment by the supplied e-mail address in order to display the correct avatar.

Also names and e-mail addresses that are send to us when signing up for a newsletter are not stored online but rather offline.